Nabidka prace reklama pro USA magazin - Lehky akt - nude - blondynky
Hledáme dvě atraktivní blondýnky pro fotografie na reklamu USA Magazinu. Práce cca 6 - 8 hodin u nás ve studiu Praha - Žižkov - Říjen 2022.
Zájemkyně posílejte Vaše aktuální fotografie, info o Vás a telefonické spojení na email: This email address is being protected from spambots. You need JavaScript enabled to view it.
Casting a termíny práce zajišťuje Kristina Vlášková - 731 262 167
Model Agency and Photo + Video studio - Prague - CZ
Pokud potřebujete více informací - napište nám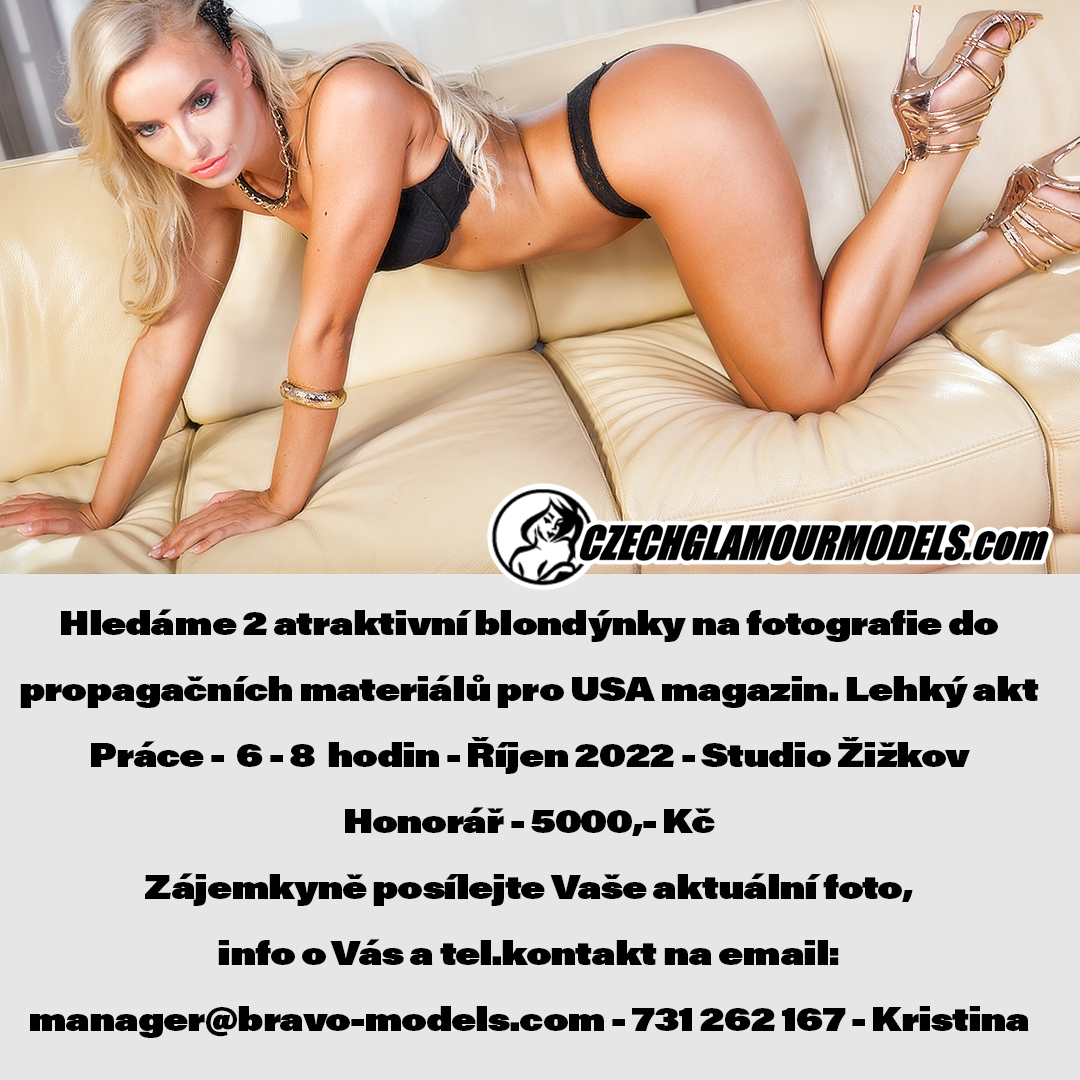 Stay Informed
When you subscribe to the blog, we will send you an e-mail when there are new updates on the site so you wouldn't miss them.